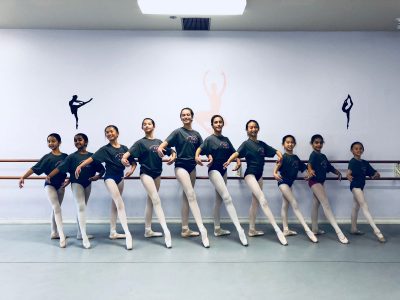 Resources
Purchase performance tickets, performance DVDs and Blu-rays, PDA Dance Bags, and more at the following link.
Teresa B.

PDA is amazing! I've danced for four years in school and this is the first studio I ever joined and I love it! I've been dancing here for about 5months and I've been improving so much. Heba is a great teacher and she's very patient with her students. The studio isn't too big so there's a greater sense of community. Definitely the place to go for high quality dance lessons.

Red R.

We have had our daughter taking ballet here for over three years and she loves the classes and the teachers! I also like that there is a ranked order to the class, better more interested students up front and the newer less motivated students in back. But I am of the mindset that not all participating kids get a trophy - that just promotes mediocrity! Try hard at PDA and you will be rewarded, so thank you Heba for keeping this culture!
Richard R.

Teacher Heba is great, even with the smaller kids. Strict but fair. Classes are very disciplined but the kids have lots of fun.

Claire C.

Peninsula Dance Academy has drastically changed my dance technique! I had moved there from another studio and in the first year I was there I had a completely different outlook on all kinds of dance. The teachers are focused, tough, and incredibly nice! This studio deserves the best because it gives the best!

Cara F.

I have been taken classes here for a while after moving from dance school to dance school and I love it! Heba is an amazing teacher and has me hooked! I started off with 2 classes a week and moved to 4! It's one of the only places left that really teaches proper technique!